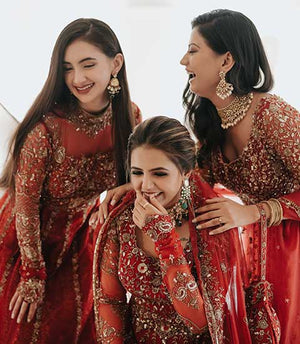 About Us
Fatiz was established in 2010 in a quaint little town in Thrissur, Kerala. 12 years into this dream run, Fatiz, our brand retail stores are now operating in Mumbai, Chennai, Thrissur, Calicut, Cochin, Trivandrum and Mangalore. We have two manufacturing units, Mumbai and Kolkata.

This amazing journey has gifted us over 100,000+ happy customers.

As a brand, we always strived to become the best in our company. Fatiz is a series of Flagship Stores and Design Studios to create stylish, unique designs and the latest trends available to our customers. We have initiated different verticals in the fashion business, all of which add value to our brand.

WHAT WE OFFER

UNIQUE DESIGNS - Our matchless designs are well pondered over, resulting in distinctive cuts, handworks and drapes that are elegantly stylish.

PROMISE OF QUALITY - With the best artisans and designers, in combination with the best available techniques and fabrics, we ensure impeccable quality.

LUXURY OF CUSTOMIZING - Customer's requirements are of top priority and we take pride in making dream outfits which are exclusively designed for our customers.

CUSTOM FIT - Made-to-measure garments are our speciality, and our success lies in the fact that each garment fits the best.

PROMPT DELIVERY - We make sure that our garments are delivered within the agreed time.

VALUE FOR MONEY - We ensure that the customers who own a Fatiz garment feel that it's well worth the money spent on it and feel the luxury and comfort that it brings in.